The world has long considered China a juggernaut of economic strength, but since the global financial crisis, the country's economy has ballooned in size, complexity, and risk
Book
Get a copy of China's Great Wall of Debt by Dinny McMahon here.
Once dominated by four state-owned banks, the nation's financial system is a tangle of shadow banking entities, informal financial institutions, and complex corporate funding arrangements that threaten growth, stability, and reform efforts. The country has accumulated so much debt so quickly that economists increasingly predict a financial crisis that could make 'Brexit' or Greece's economic ruin seem minor, and could undermine China's ascent as a superpower. Earlier this year, President Xi Jinping issued an urgent call for reform that gives the country until 2020 to transform its economy – a vaguely-defined objective that most economists agree is unrealistic. Whether or not China will be responsible for the next global recession, as some experts forecast, the fate of its economy will have far-reaching consequences for the rest of the world. Yet the inner workings of China's financial system are still very much a mystery to most outsiders. Now more than ever, as the country's slowing economy is being felt around the globe, it is essential to understand how China allowed its economy to become so mired in debt.

China's Great Wall of Debt is a penetrating examination of the country's opaque financial system and the complex factors that have brought the country to the brink of crisis. Anchored by stories of China's cities and its people; Dinny McMahon explores the country's ghost cities, zombie companies, start-ups, and regulatory institutions and explains how things got so bad, why fixing the problems is so hard and what the economic outlook means for China and for the rest of us.
About the Author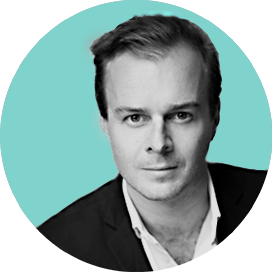 Dinny McMahon spent six years in Beijing as a financial reporter with The Wall Street Journal, where he focused on rising Chinese debt levels, urbanization, and the role of the country's state sector in its economy. Prior to that he was Shanghai-based reporter with Dow Jones Newswires, where he wrote about China's foreign exchange markets. In 2015, McMahon left China and The Wall Street Journal to take up a fellowship at the Woodrow Wilson International Centre for Scholars, a think tank in Washington DC. He was awarded the fellowship to write this book.
Reviews
'One of the clearest and most thorough statements of an argument often made about the country: that its government has relied on constant stimulus to keep growth strong, an addiction that is bound to backfire. Second, he comes closer than any previous writer to covering the Chinese economy as Michael Lewis, the hugely popular
author of The Big Short, might do. His analysis is informed but accessible, animated by anecdotes and characters, some colourful, some verging on tragic . . . McMahon is among the most compelling of the many analysts who conclude that China's economic miracle will end painfully.'
The Economist
'An engaging economy lesson: human stories are at the heart of every chapter and he draws on his contacts to bring this well-researched analysis to life.'
Belfast Telegraph
'McMahon tracks how the former juggernaut of growth allowed its economy to become mired in debt, and the dangers this poses for the rest of the world'
Sunday Times