How Beijing Plans to Decouple from the Dollar-Based Global Trading and Financial System
Special Project
Beijing is challenging the privileged status of the Almighty Dollar, as it tries to carve out its own sphere of influence free of Uncle Sam. In this new and comprehensive report, Enodo's Diana Choyleva and Dinny McMahon explore China's plans to reconfigure the global financial order, analyzing whether it can decouple from the dollar and create a parallel system based on the yuan.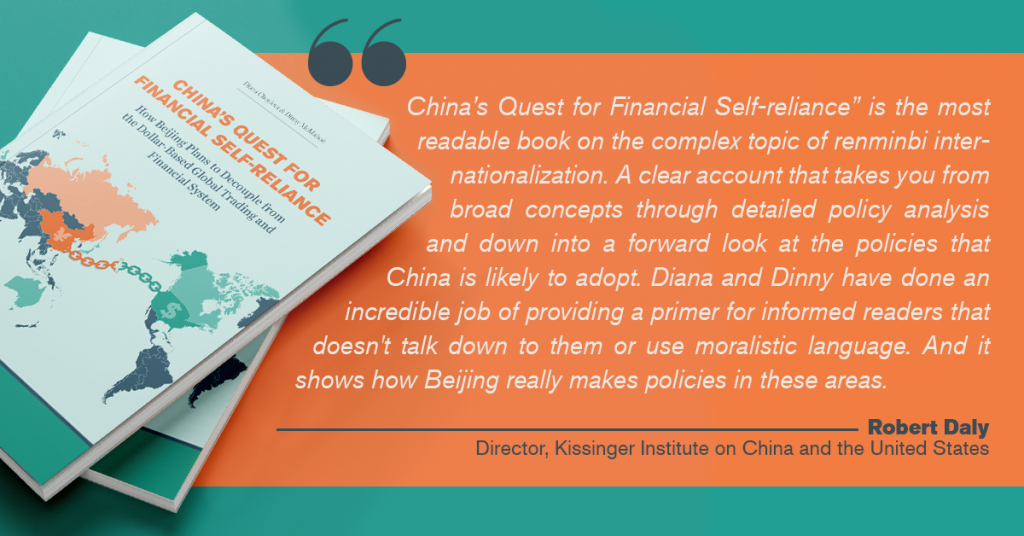 Clear and indispensable, the report lays out China's strategy, assesses its chances of success, and proposes steps US policymakers should take to safeguard America's financial system.
The report is the result of a year-long project, which we enjoyed tremendously. The authors thank the Woodrow Wilson Center for International Scholars and its Kissinger Institute on China and the United States, led by Robert Daly, for providing us with the best home for this endeavor we could have asked for.
The Wilson Center hosted our launch event in Washington on September 22nd 2022. Please click HERE to watch the event recording.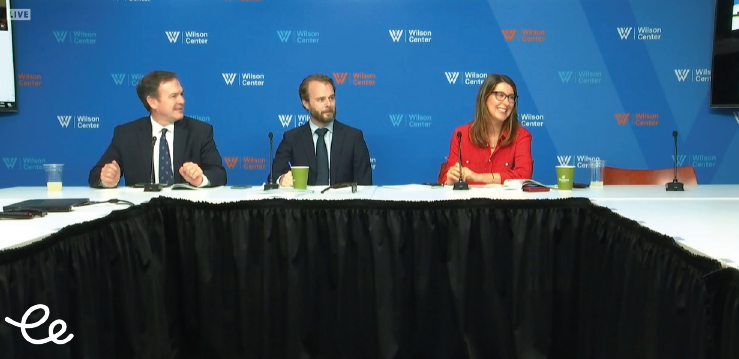 For a copy of the full report, please fill in your details below and we will email it to you straight away.
All our colleagues at Enodo Economics have been invaluable in their unique ways. A huge thank you goes to all who have tirelessly worked on this project – Jiaming Gu, Daniel Kasabov, Julie Zhu, Vasili Kyriacou, Kuiyan Li, Alan Wheatley, Lucy Hornby, Ani Manova – and, especially to Seamus Keaveney and Salma Abou Zaki for their constant encouragement and support.
This report and the deliberations leading up to it benefited tremendously from the generous and invaluable contributions which our senior advisory panel made. Nigel Inkster, Mervyn King, Andrew Gracie, Martin Anderson and Fraser Howie, we are deeply grateful for your kind help and support.
We owe a large debt to all experts who took time out of their busy lives to help us deepen our knowledge, challenge our assumptions and give us new ideas: Barry Eichengreen, Bill Herder, Charles Dumas, Chris Ruffle, David Messenger, Erica Downs, Fred Schutzman, Hong Hao, Ian Roper, Jackie Farrow, Jim Stent, Martin Chorzempa, Martin Wolf, Matthew Bradbard, Orit Gadiesh, Stephan Maier, Takatoshi Ito, Tristan Leonard, and all of those who spoke to us anonymously.
None of this would have been possible without the Smith Richardson Foundation whose grant provided the main financial support for our work, and in particular the guidance and advice Allan Song, our program director, so generously gave us.