Will China's drive to achieve global technological dominance unravel the world order?
Book
Get a copy of The Great Decoupling by Nigel Inkster here
For much of recorded history, China was a leading science and technology power. But just as the West rose, China turned in on itself and missed the Industrial Revolution. The result was the 'Hundred Years of Humiliation', and a long struggle for a modern, yet distinctly Chinese, civilisational identity. Today, technological innovation has returned to the core of national pride and ambition.
Since the 1980s, reforms have transformed China into the world's second largest economy and a major global power. Cyber space and other advanced technologies have become a battleground for international dominance; but today's world relies on global supply chains and interstate collaboration – at least for now. Growing tension between the USA and China could result in the two superpowers decoupling their technology – with significant consequences for humanity's future.
The Great Decoupling shows that this technology contest, and how it plays out, will shape the geopolitics of the twenty-first century.
About the Author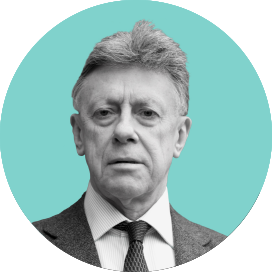 Nigel Inkster CMG is a director of geopolitical and intelligence analysis at Enodo Economics, prior to which he worked in the British government and at the International Institute for Strategic Studies dealing with foreign policy and security issues. The author of China's Cyber Power, his lifelong fascination with China started when he studied the language and culture at Oxford.
Reviews
'Linking his knowledge of China past and present to fascinating detail of China's achievements and aspirations in advanced technology, Nigel Inkster provides a powerful and compelling narrative of the decoupling of China and the United States. You will learn much of importance from this book.'
Lord Mervyn King, former Governor of the Bank of England
'Technology is at the heart of the contest between the United States and China for global supremacy. This book is notable for combining a sharp understanding of the technological question with the knowledge of its historical and political context. If the contest ends up creating a world divided into two separate spheres, our most cherished beliefs about progress and globalisation will be shattered. Is this inevitable? Nigel Inkster will guide you through this essential question.'
Bruno Macaes, formerly Portugal's Europe minister (2013-15) and author of Belt and Road: A Chinese World Order and History Has Begun
'Former senior official and Mandarin speaker Nigel Inkster proves a sure-footed guide to the consequences of the collision between the US as global superpower with a re-emergent and emboldened China. His book provides a compelling account of how the Chinese now think about themselves and their rediscovery of their technological tradition, and what it is about the Chinese state-directed internet and its use to control their vast population that leaves Western liberal democracy at serious risk from "the great decoupling". Highly recommended.'
Professor Sir David Omand, GCB, former Director of GCHQ
'This is a superbly written, cogently argued, and insightful discussion of China's digital rise. It needs to be read by all concerned about the deepening rivalry between China and the USA.'
Hans van de Ven, Professor of Modern Chinese History, University of Cambridge
'Nigel Inkster has written a timely, sane and compelling account of the techno-strategic contest that will shape the world of the 2020s and beyond. Beyond its insightful analysis, The Great Decoupling also traces the policy contours of great-power coexistence as the alternative to a 21st century Great War.'
Professor Rory Medcalf, head of the National Security College, Australian National University, and author of Indo-Pacific Empire
'A lucid, pragmatic and succinct overview of where the world's second largest economy currently stands, and what it might look like as it moves towards number one status. Inkster draws on his long experience, both in dealing with China, and as a diplomatic practitioner, to give authoritative judgements of what this world where China plays an increasingly dominant role might look like, and what the key challenges for the outside will be.'
Kerry Brown, Professor of Chinese Studies and Director of the Lau China Institute, King's College London